The most comfortable way for your baby to sleep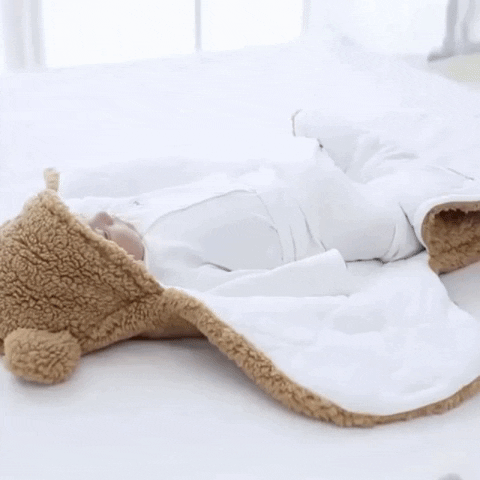 🚚 Free Shipping with an Express Delivery Time of 5-15 Days 🚚
 
THE KEY BENEFITS:
✅ It keeps your baby feeling snug in the chilly months
✅ A safe and comfortable night's sleep for your baby
✅ Ensures a constant temperature without you having to worry about your baby kicking off their sheets and getting cold
✅ It is easy to use, and if you need to feed your baby, you will not need to take them out of their sleeping bag
✅ It is the perfect bedding for peaceful dreams
✅ It is made of wool both inside and out
✅ Simple velcro closure
✅ Easy to wash in a washing machine
Introducing the coziest sleeping bag that will not only keep your baby warm during winter but also make them look so cute that you will be happy to put it on them. 

Our Teddy Sleeping Bagᵀᴹ is a practical, comfortable, and stylish sleeping bag that will keep your baby comfortable and snug during the coldest nights.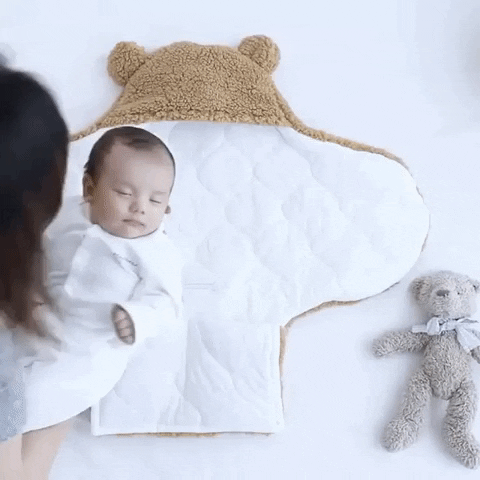 Our Teddy Sleeping Bagᵀᴹ comes in two different sizes, so there's plenty of room for your baby to grow over the months. You can choose between:
3M for 0-1 Month = 78cm (width) *62cm (length)
6M for 1-3 Months = 84cm (width) *70cm (length)
Our sleeping bag is thoughtfully made of wool both inside and out to ensure your little one sleeps soundly every night. As the temperature drops and the chillier seasons draw in, the Teddy Sleeping Bagᵀᴹ is the perfect bedding for peaceful dreams.

Incredibly soft and warm sleeping bag from the NapBuddy is the coziest on-trend piece you could pick up for your baby this winter.
100% HAPPINESS GUARANTEE
We are very confident that our NapBuddy products' excellent performance will result in 100% happiness and 0% stress for you. But if for any reason you feel that our Teddy Sleeping Bag doesn't meet your needs, please let us know immediately. You can return your order within 100 days of delivery, and we will refund you the full purchase price. Because if you're not happy, we're not happy either.